Futabi
Talk

0
571pages on
this wiki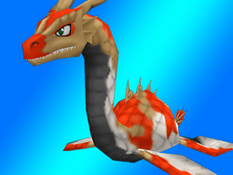 Futabi is a vivosaur in Fossil Fighters and re-appeared in Fossil Fighters: Champions.
Vivosaur # 086
Element: 

Type: Mid-Range / Medium
Description: Futabi develops excite skills as its core arsenal and reaches its full potential when teamed with specific vivosaurs.
Fossilary: This was the first long-necked dinosaur discovered in Japan.
Digsite: Bottomsup Bay / Icegrip Plateau
Diet: Carnivore
Era: Mesozoic Cretaceous 
Discovered: Japan
Notable Owners: Samurai
Stats (At Rank 20)
Edit
| Skill Name | Attack Power | FP Cost | Effect |
| --- | --- | --- | --- |
| Broadside | 64 | 40 | --- |
| Winding Snap | 82 | 100 | Excite: 30%  |
| Steer the Storm | 110 | 200 | Excite: 50%  |
| Power Scale | --- | 50 | Equalize FP |
| Tidal Assault | 154 | 400 | Attack AZ and SZ simultaneously |
Support Effects (Applied to Enemy AZ)
Edit
Vivosaurs

Fossil Fighters
Fossil Fighters
Unlockables
Fossil Fighters Champions
Unlockables
Super Evolvers