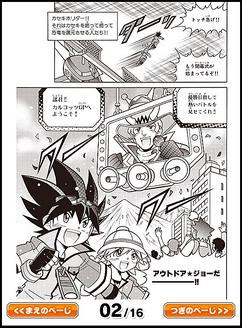 Fossil Fighters Champions
has a 16-page manga available from the
Japanese website
.
Plot
It takes place when Dino and Todd first arrive to Ribular Island. They later on meet Rupert and battle him at Treasure Lake, defeating him and his Raja.
This article is a stub. Don't laze around and wait for someone else to work; pitch in and help the Fossil Fighters Wiki by expanding this page!
Reason: Not specified
Pages
Ad blocker interference detected!
Wikia is a free-to-use site that makes money from advertising. We have a modified experience for viewers using ad blockers

Wikia is not accessible if you've made further modifications. Remove the custom ad blocker rule(s) and the page will load as expected.