Super Revival is a new mechanic introduced in Fossil Fighters: Champions which allows players to boost their Vivosaur's stats and, in some cases, evolve them into more powerful forms. The process involves finding two different types of fossil rocks: Wondrous Fossil Rocks and Miraculous Fossil Rocks. These two types of fossil rocks will reveal two different types of fossil; silver fossils and gold fossils, respectively. Both Wondrous and Miraculous Fossil Rocks have a frail sturdiness, so be carful when cleaning them. It is advised to save before cleaning either type of fossil in case of any error, as they are fairly hard to find (especially Miraculous Fossil Rocks.)
Silver fossils come in four varieties: head, body, arms, and legs. Each different type will increase the stats of your vivosaur in a different way (all with a net increase of +20 to LP and +10 to 1-2 stats if cleaned at 100%.) The silver super revival will also change the color of your vivosaurs, so choose wisely! Super revival does not change or increase the vivosaur's skill set, however. Gold fossils only come in one variety: the gold skull. This fossil, when integrated, gives your vivosaur a +100 boost to LP and a +5 boost to all stats if cleaned at 100%. Below is a chart that lists out all super revival fossils and their effects:
| | | | | |
| --- | --- | --- | --- | --- |
| Silver Head Fossil | Silver Body Fossil | Silver Arm Fossil | Silver Leg Fossil | Gold Fossil |
| | | | | |
| | | | | |
| 20 | 20 | 20 | 20 | 100 |
| 5 | 0 | 10 | 0 | 5 |
| 0 | 10 | 0 | 5 | 5 |
| 5 | 0 | 0 | 0 | |
| 0 | 0 | 0 | | |
The gold super revival can evolve certain vivosaurs into a stronger form, altering their appearance and attacks. Only 30 particular vivosaurs can "super evolve." Using a gold fossil on a vivosaur not capable of "super evolution" will only boost their stats and their appearance won't change. If they had already been super revived with a silver fossil their color will revert to normal.
The cleaning score of these fossils DOES matter. The stats shown above only apply to super fossils cleaned at 100%. Lower scores will result in less of a stat gain in all cases. For silver fossils, even a single point decrease in score will result in only +19 for LP and +8-9 for stat boosts, depending on whether the fossil boosts two stats by +5 or one by +10. Gold fossils will grant an LP boost equal to the score, and the stat boosts will drop similarly to the silver fossils.
List of Super Evolvers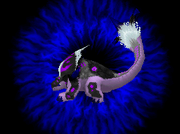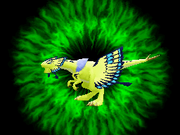 Ad blocker interference detected!
Wikia is a free-to-use site that makes money from advertising. We have a modified experience for viewers using ad blockers

Wikia is not accessible if you've made further modifications. Remove the custom ad blocker rule(s) and the page will load as expected.