About Me
TDD25

Classification:

Human

Group:

Fossil Fighter

Diet:

Omnivore

Discovered:

USA

Favorite Element:

Favorite Vivosaur:

With the help of Monoblossj, I've got all of the regular In-Battle sprites from Fossil Fighters: Champions. Vivosaurs with Silver Fossils integrated are still in progress. If you would like me to post them to the wiki, tell me.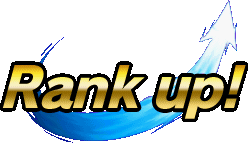 As the Beauracrat on the Wiki, I oversee all promotions. You can contact me by commenting on my blog "Admin Activities", which you will see on the home page, or just comment on my Talk Page or find me in chat.
Favorite Vivosaurs
Water Vivosaurs are awesome! But other elements are cool too.
Fire: Zino, Amargo, S-Raptor, Guan, Squirk
Water: Tricera, Elasmo, Delta, Dilopho, Cryo, Proto, Archaeo, Oloro, Futabi, Chelon, Shoni, Squilk
Wind: Chasmo, Edapho, Shanshan, Spinax, M-Raptor, Coelo, Squiro
Earth: F-Raptor, Venator, Argento, Pendem, Squirth, PELTO! (Thanks alot, Snazzy.)
Nuetral: Neo, Mihu, Guera, Aopteryx, Squik
Legendary: Z-Tricera, Z-Elasmo, Frigi
Goals
My goal for Fossil Fighters: Champions is to get all of the Vivosaurs Red-Boned and Perfect, as they say. I'll get a list soon.
Daspleto
Alio
Metria
Cryo
F-Raptor
Spinax
Giga Spinax
Delta
Dilopho
Spino
Despino
Onyx
Carno
Stego
Barbaros
Jiango
Nodo
Galgaron
Nasaur
Lambeo
Proto
Styraco
Krona
Momo
Plesio
Marple
Shoni
Paki
Archeao
Toba
Equinas
Oloro
Berta
Tanstro
Pendem
Coelanth
Parapu
Anomalo