Well As You saw in team plasma challenge one after game goal is to defeat Gym leader ub well...
Im gonna need some help developing it thats why i made this blog so give me ideas1
Also Ask To be gym leader We need 7 currently.
We Also have some CRAZY ideas i have example:
Goal No.1:Catch All legendary pokemon you find in that Region! (NOTE: you dont have to do this in order)
Well go and post some comments!
Goal No. 20 Defeat Gym Leader Ub......
Gym leaders so far:
Ub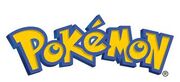 Ad blocker interference detected!
Wikia is a free-to-use site that makes money from advertising. We have a modified experience for viewers using ad blockers

Wikia is not accessible if you've made further modifications. Remove the custom ad blocker rule(s) and the page will load as expected.